Luxurious penthouse apartment in G3 Ciputra: 3 bedrooms, stunning design, and more
Product code: VI1744 (Contact us with ID)
Price: $2,300 / month
This luxurious penthouse apartment in G3 Ciputra boasts 3 bedrooms, 2 bathrooms, and stunning interior design. Available for rent at 2,300 USD per month.
General information
Living Space (M²)
180
Bedrooms
3
Fully equipped
Full option
Construction area
0
Bathrooms
2
Furnished
Yes
Architect style
Balconies
Yes
Availibility
Property quality
Garden, pool, gym
Pool & gym
Managerment Price/m2
Detials information
Located in the prestigious G3 area of Ciputra, this stunning penthouse apartment boasts a spacious living area of 180 square meters, featuring 3 bedrooms, 2 bathrooms, a living room, a kitchen, and a dining room.
As you step inside, you'll be greeted by a beautifully designed interior that exudes luxury and elegance. The apartment is tastefully furnished with a mix of modern and classical elements, featuring high-quality materials and finishes that create a warm and inviting atmosphere.
The living room is the perfect place to unwind after a long day, with comfortable seating and large windows that offer breathtaking views of the surrounding area. The kitchen is fully equipped with all the necessary appliances and utensils, making it easy to whip up a delicious meal.
Upstairs, you'll find the spacious bedrooms that are designed for maximum comfort and relaxation. Each room is equipped with high-quality bedding and comfortable mattresses to ensure a good night's sleep. The bathrooms are well-appointed with modern fixtures and plenty of storage space.
The apartment's interior design is a perfect blend of modern and classic styles, with warm and neutral colors that create a soothing and relaxing environment. The attention to detail in the design and furnishing of the apartment is evident in every corner, making it a perfect place to call home.
The apartment is available for rent at 2,300 USD per month, which is a reasonable price given the spacious area and luxurious amenities it offers. If you're looking for a comfortable and stylish place to live in the heart of Ciputra, this penthouse apartment is the perfect choice for you.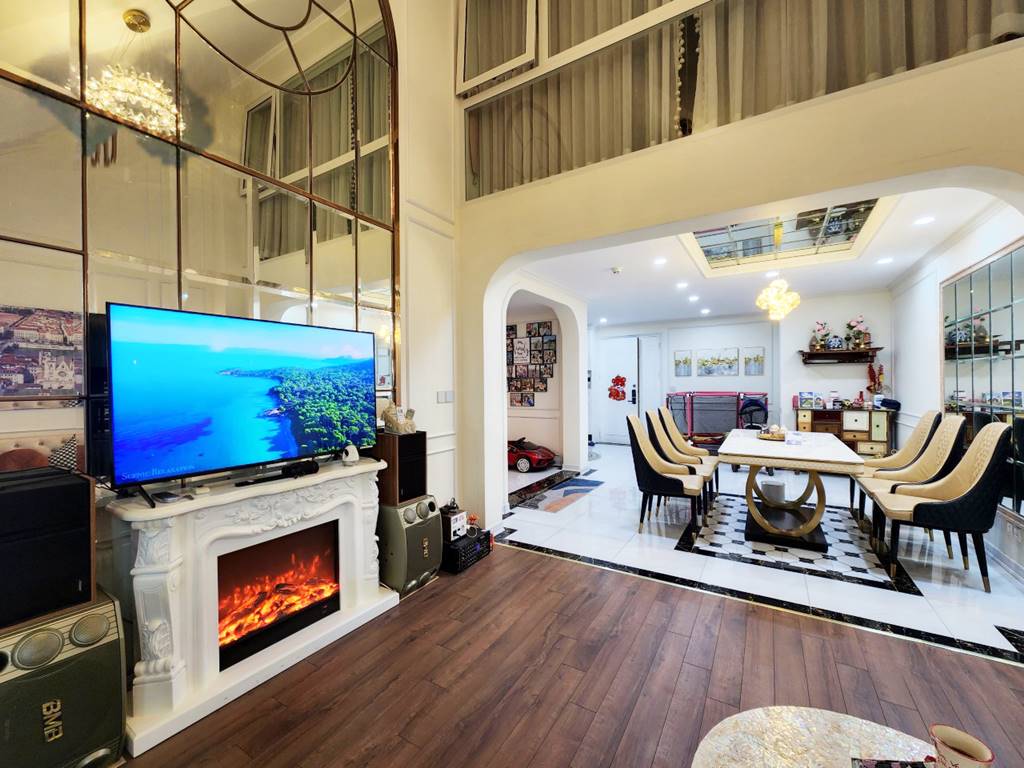 Products in the same area
Project consultant

Hotline project

0973340819

CONTACT MANAGE

0973340819

Your name

Register to rent / buy

Phone number

Email
Type of Ciputra apartment for rent