SUNSHINE RIVERSIDE APARTMENT FOR RENT

Sunshine Riverside is located in Ciputra international urban area, a high-class apartment project with full facilities and quality. Possessing a unique location, great advantage in traffic, owning views of the Red River and beautiful Nhat Tan Bridge, customers who rent Sunshine Riverside apartments will surely have a life like a 5-star hotel, convenient best benefits from the owner.
Overview of the Sunshine Riverside project
- Project: Sunshine Riverside.
- Investor: Sunshine Group.
- Total land area: 11,953m2.
- Time of handover: Quarter IV / 2018.
- Scale: 3 apartment buildings 32 and 24 floors high, 2 basements.
- Total number of apartments: 932 units.
Sunshine Riverside owns a prime location just west of Nam Thang Long urban area just 5 minutes walk from Nhat Tan Bridge, convenient location, easy to move into the city center as well as areas in Hanoi.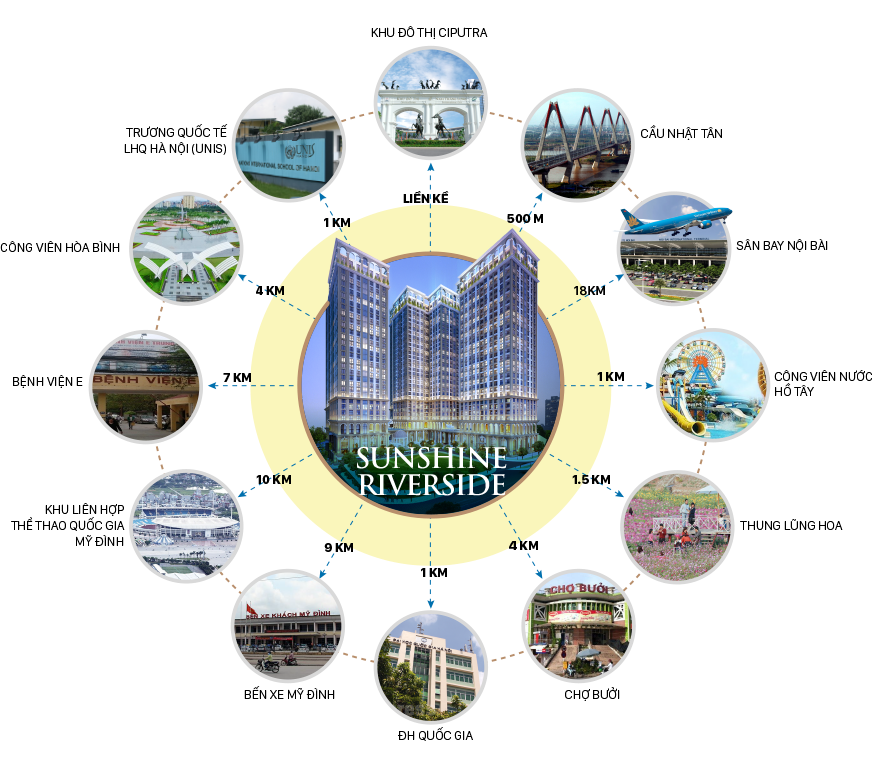 Sunshine Riverside apartment building project includes 3 buildings R1 - R2 - R3, located at the foot of Nhat Tan bridge, along Vo Chi Cong road. Designing 2 - 3 bedroom apartments with an area of 57m2 - 114m2 is extremely reasonable, with good price and rental. The apartments here are designed in European neoclassical style, giving Sunshine Riverside a luxurious, courteous space without lack of modern sophistication.
Design of Sunshine Riverside apartment building
Sunshine Riverside apartments are designed with a diverse area of 80-170m2, designed from 2-4 bedrooms, arranged in a friendly, smart space and attached to the needs of many customers.
300 apartments at the project are arranged with 2 wide open sides, spacious exits to help catch the sun and wind to create coolness for the whole apartment. In addition, the apartment system is also equipped with high-class furniture from famous brands in the world, including: high-class industrial wood floors, moisture-proof plaster ceilings, high-class industrial kitchen cabinets, cabinets wall sound, ... to meet the needs of homeowners.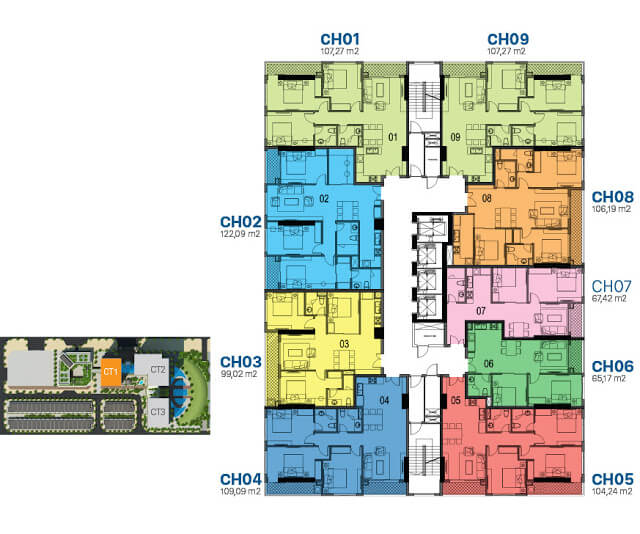 Premises of CT1 building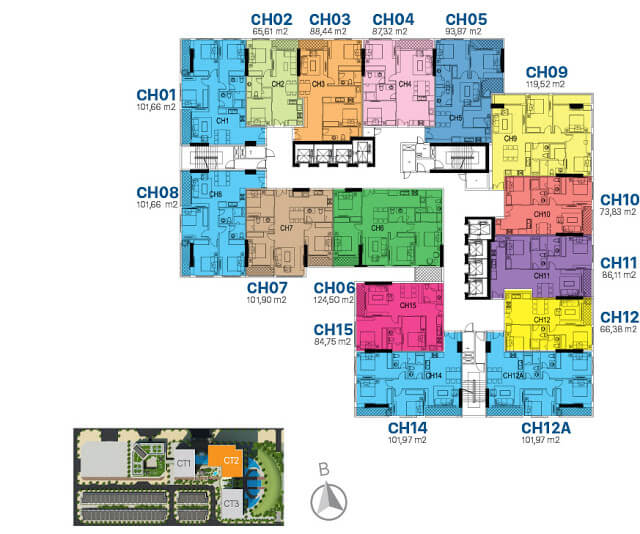 Premises of CT2 building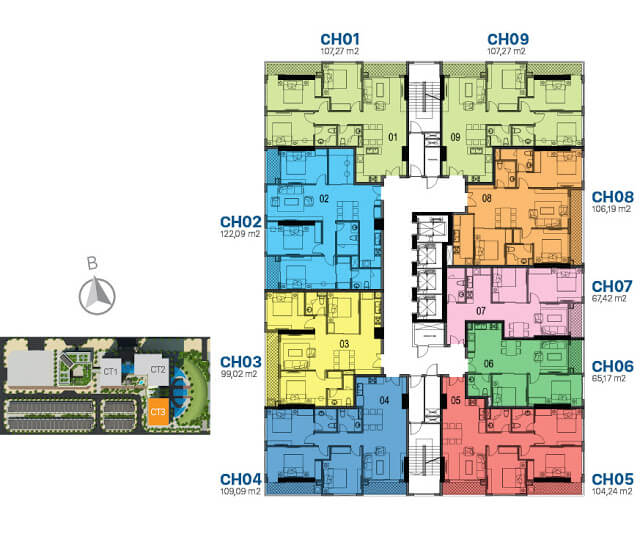 Premises of CT3 building
One of the special features that make the Sunshine Group brand is its classic European-bold architecture. Each product exudes elegance and elegance in each line. Particularly with Sunshine Riverside apartments, the unity between form and function has created a perfect real estate product in terms of lines to every detail.
The investor cleverly refines the most delicate lines, carefully selected in combination with natural materials to create harmony and balance. The colors of the whole apartment create contrasts, bringing individual feelings full of sophistication.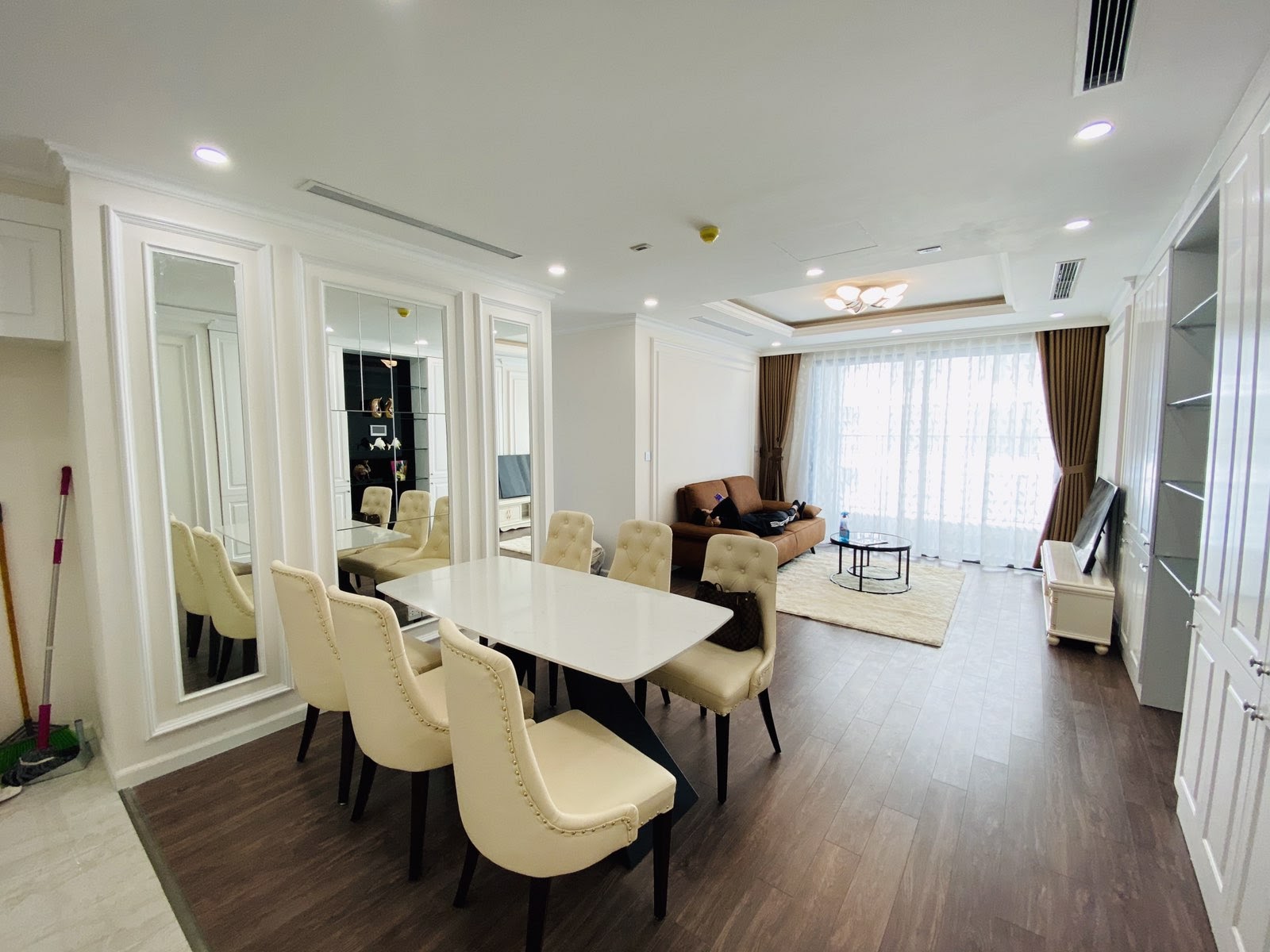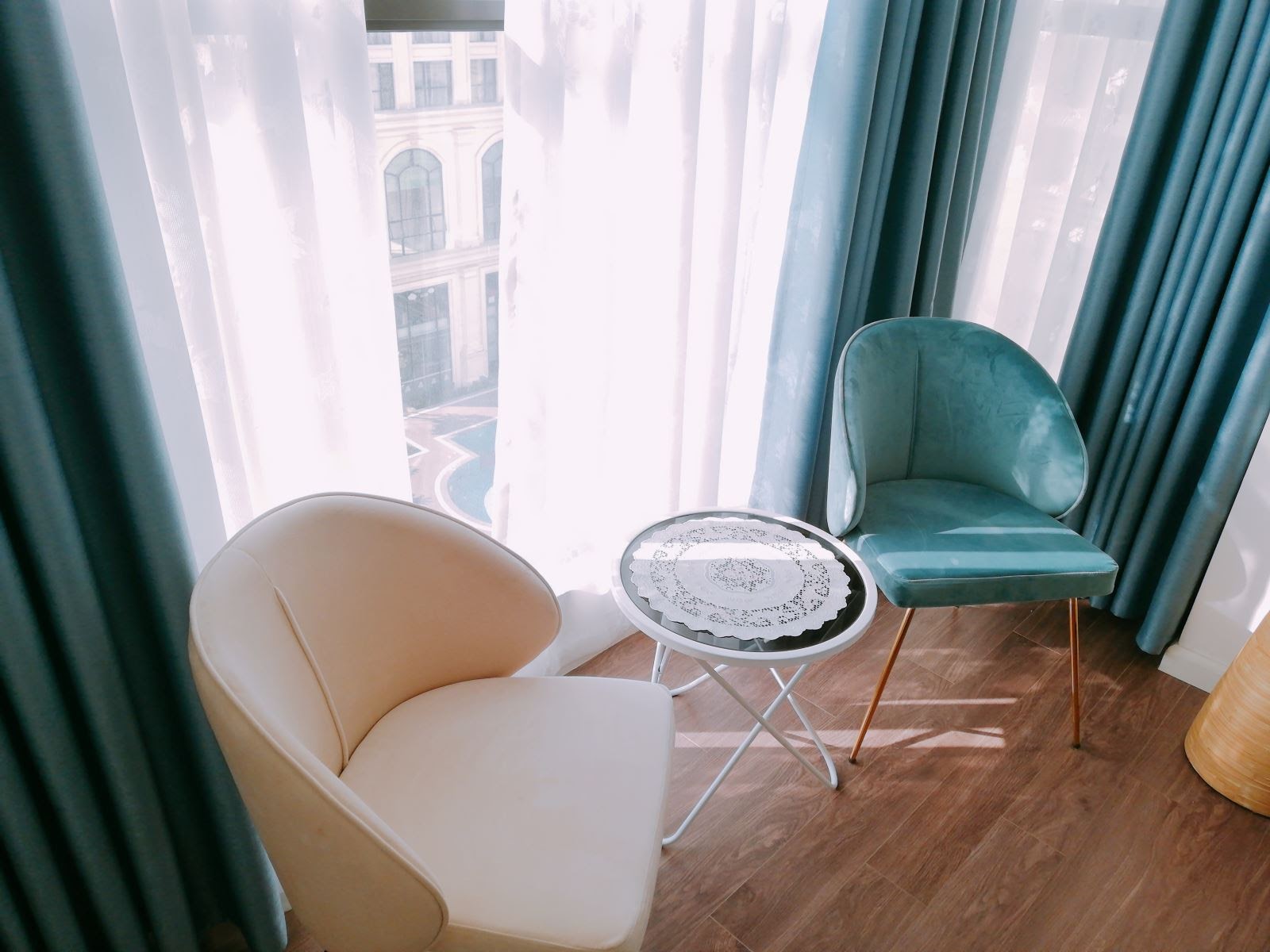 Perfect facilities at Sunshine Riverside
Possessing a location right in the Ciputra international urban area, the Sunshine City project has fully inherited the infrastructure and service facilities of the urban area, in which the outstanding is the international standard school system, the commercial center. high-end commercial, 4-season swimming pool and outdoor, gym space with professional staff, convenient supermarket ...
With the outstanding value of the project, customers who rent Sunshine Riverside apartment building will have a comfortable, quality living space with full amenities. Here, customers can choose to rent an apartment: fully furnished or basic furniture; with a very reasonable price only from 7.2 million / month.
For further information, please contact Ms Yen: 0936.632.976
Living Space (M²):

56 m2,

Bedrooms:

2,

Bathrooms:

1

Sunshine Riverside is an ideal place to stay and experience the many services available here.

Living Space (M²):

58 m2,

Bedrooms:

2,

Bathrooms:

2

Sunshine Riverside is an ideal place to stay and experience the many services available here.
Project consultant

Hotline project

0973340819

CONTACT MANAGE

0973340819

Your name

Register to rent / buy

Phone number

Email
Type of Ciputra apartment for rent