APARTMENTS FOR RENT IN CIPUTRA - STAND OUT THIS WINTER
With build-to-rent properties taking off in Ciputra, an elevated lifestyle is now available for the rental market. In particular, apartments for rent in Ciputra will bring residents a wonderful and comfortable living experience.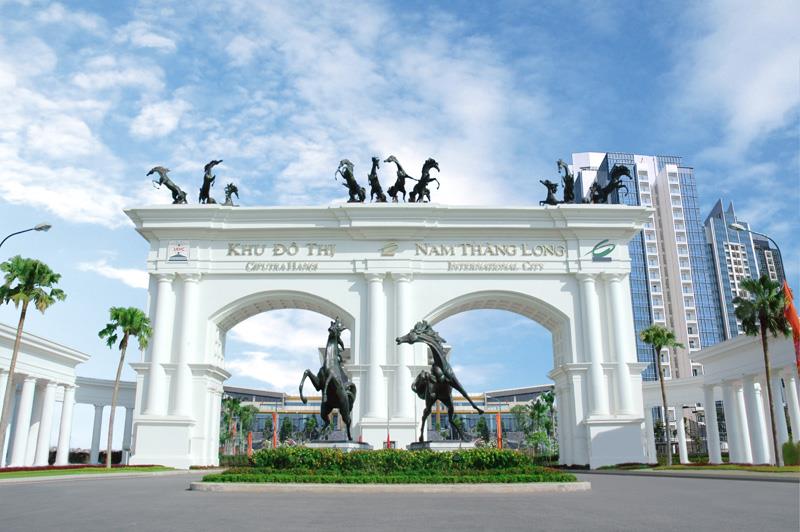 OVERVIEW OF CIPUTRA APARTMENT PROJECT
Name: Nam Thang Long urban area or Ciputra urban area
Location of Ciputra: Located in Xuan La, Phu Thuong, Tay Ho, Hanoi wards
Investor: Joint venture between UDIC Urban Infrastructure Development Corporation and Ciputra Indonesia Group
Project scale: Ciputra urban area project has a total planning area of ​​nearly 300 hectares, the project includes Villas, luxury apartments, commercial centers, and schools.
Ciputra villas include areas C, D, G, T, Q, K. High-class apartment buildings include Ciputra G2, G3, Ciputra E4, E5, Ciputra L1, L2, Ciputra P1, P2, Ciputra The Links 3, 4, 5.
LOCATION OF APARTMENTS FOR RENT IN CIPUTRA
Specializing in renting apartments in Ciputra Nam Thang Long urban area. Ciputra Hanoi apartment building belongs to Ciputra urban area, this is the first international standard urban area in Hanoi. Ciputra apartment building includes buildings G2, G3, E1, E4, E5, P1, P2, L1, and L2, the new building The Link is being completed.
The location of Ciputra urban area is at Lac Long Quan, Xuan La Ward - Phu Thuong, Tay Ho, Hanoi. The brightest point for the location of the city is the convenient traffic connections, the East of the project also has Ring Road 2, and the West has Ring Road 3 and Thang Long Bridge, moreover, there is a quick connection to Noi Bai airport.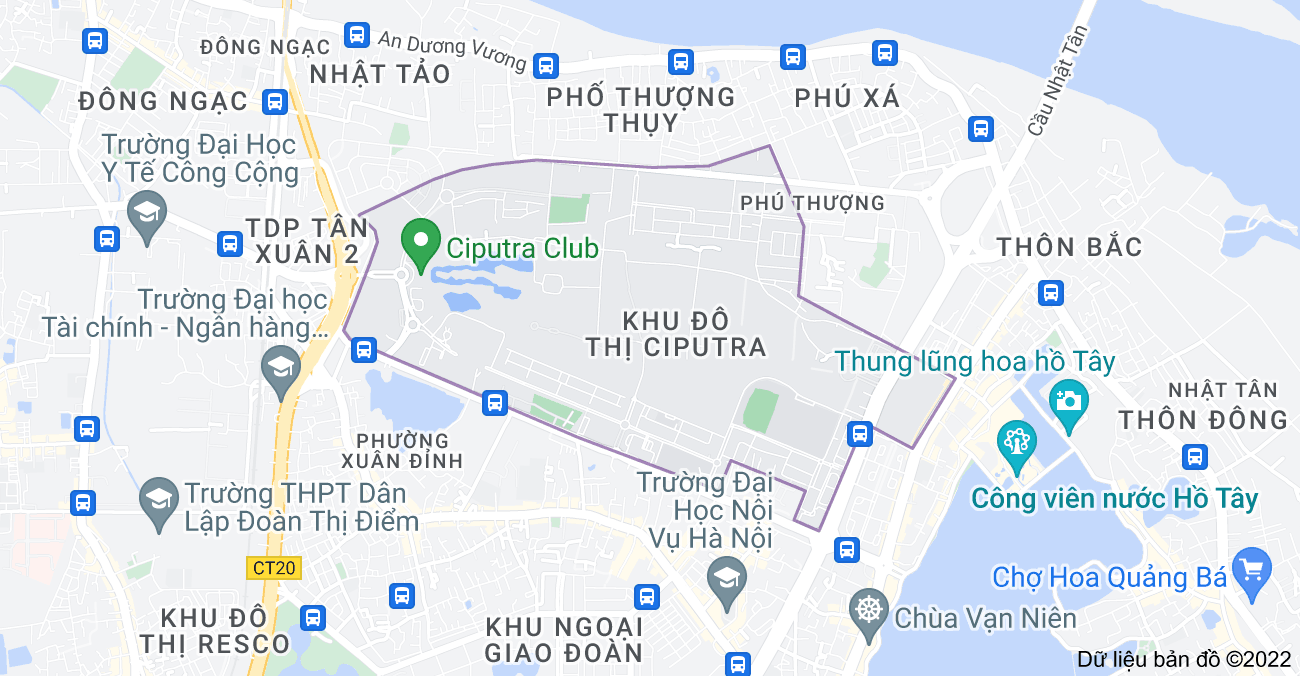 INFORMATION ABOUT APARTMENTS FOR RENT IN CIPUTRA
Each apartment has from 2 to 4 bedrooms. The rooms are fully equipped with modern equipment to serve the living needs of residents living here and tourists, businessmen, and embassy staff.
Phase 1:
Phase 1 has 2 buildings G02 and G03, each with 20 floors high, each floor has 8 apartments and has an area from 119spm to 200spm. Rental prices of Ciputra apartment range from $600/per month to $1500/per month.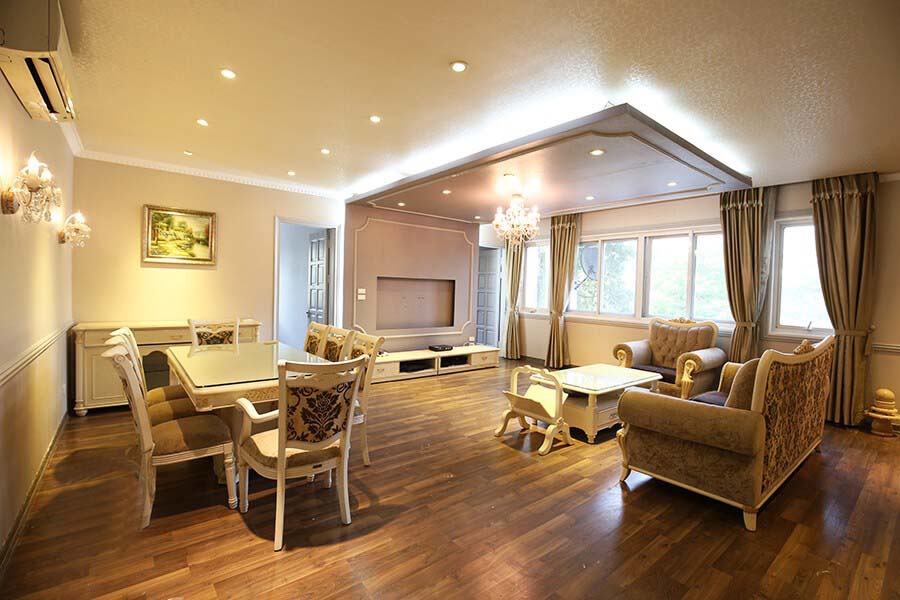 Phase 2:
Phase 2 has 3 buildings E1, E4, E5 each with 20 floors, 8 apartments on each floor, 3 elevators, and 2 stairs. The apartment area has 119spm, 154spm, 200spm, and Duplex. Leasing fees Ciputra apartments for rent cost from 600$/month to 2200$/month.
Phase 3:
Phase 3 has 2 buildings P1, P2 each with 19 floors and 8 apartments on each floor. Apartment area from 145spm, 182spm, Duplex 300spm. Ciputra apartment's rental fee ranges from 800$/month to 3000$/month. Building P is designed completely differently from other buildings, the apartments have their elevator to go into the apartment very separately when you welcome your guests.
Phase 4:
Phase 4 has 2 buildings The Link L1, L2 each 21 floors high. The total number of apartments is 236 apartments are designed balanced and located on a beautiful floor plan.
+ Apartment with an area of ​​​​114spm - 154spm including 3 bedrooms, 1 living room, 1 kitchen, and 2 bathrooms. Rental price of apartments for rent in Ciputra ranges from 1200$/month to 4000$/month.
AMAZING AMENITIES THAT RESIDENTS INHERIT WHEN LIVING IN CIPUTRA APARTMENTS FOR RENT
Utilities in Ciputra urban area: International school, Golf practice, Tennis court, Swimming pool, Jogging track, green space and air-conditioned lake... these facilities are in line with international living standards and preferred by many foreigners.
Tan Long Land - The trusted Agent of Real Estate in Hanoi is committed to becoming a solid bridge between customers and investors. We provide you a wide range of Hanoi housings list, Vietnam properties for sale and for rent, and regional housing services including apartments, serviced apartments, houses, shophouses, villas, and commercial real estate, with a team of professional and enthusiastic consultants who can speak English, Korean, Chinese,... For real tours and inspections of the property or apartments for rent in Ciputra or any real estate properties across the country - don't hesitate to contact us!

Project consultant

Hotline project

0973340819

CONTACT MANAGE

0973340819

Your name

Register to rent / buy

Phone number

Email
Type of Ciputra apartment for rent