Huge garden house for rent in T3 Ciputra
Product code: VI748 (Contact us with ID)
Price: $4,000 / month
This is a huge garden house in T3 Ciputra for rent, 320 sqm * 3 floors, includes 5 bedrooms & 5 bathrooms. Fully furnished. Price for rent: 4.000 USD/month.
General information
Living Space (M²)
320
Bedrooms
5
Fully equipped
Full option
Construction area
320
Bathrooms
5
Furnished
Yes
Architect style
Balconies
Yes
Availibility
Property quality
Garden, pool, gym
Nearby
Managerment Price/m2
Detials information
This is a huge garden house for rent in T3 Ciputra!
The house is designed as a semi-detached villa and well located in Ciputra T3 area for rent. This house has a huge land area of 320 sqm that is constructed with 3 floors and a big garden surrounding. Inside the house, there are 5 bedrooms and 5 bathrooms to ensure enough space for a big family to stay in. Not only that, but it also comes with full of furniture such as TV, sofa, fridge, bed, wardrobe, a dining table and chairs...
Price for rent: 4.000 USD/month.
Contact Mr. Jackie to schedule a visit and close the deal quickly!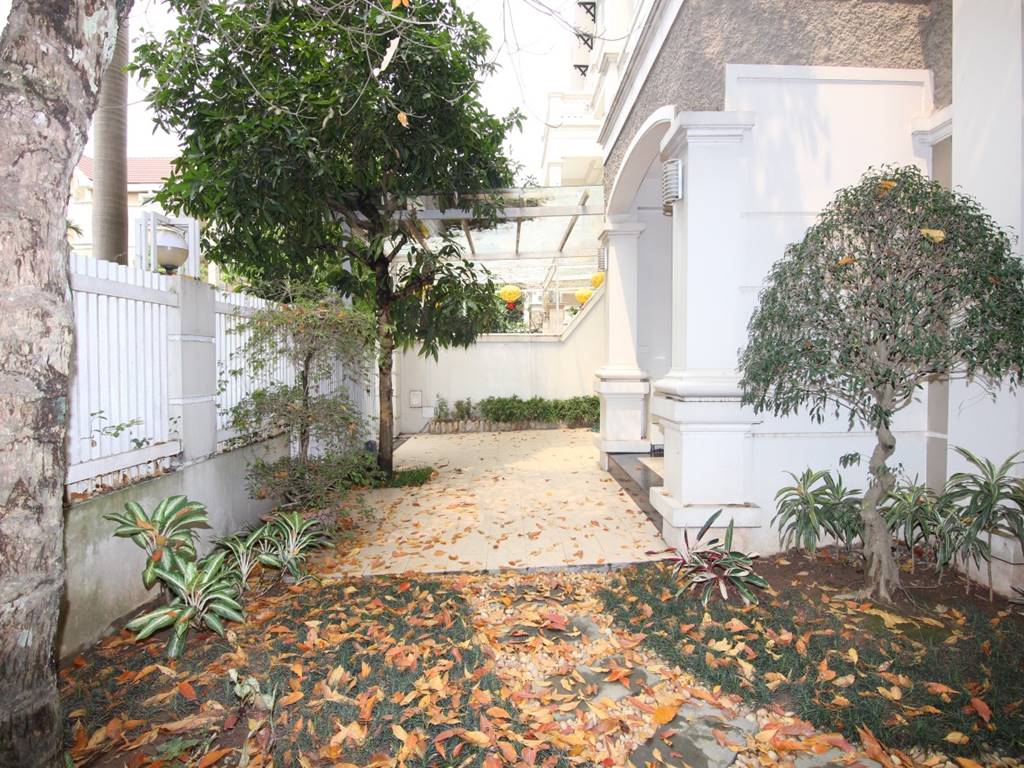 Products in the same area
Project consultant

Hotline project

0973340819

CONTACT MANAGE

0973340819

Your name

Register to rent / buy

Phone number

Email
Type of Ciputra apartment for rent